Workshop Graph Data Modelling with Neo4j - Rome
Data:
15/11/2019
Rome
Roma (RM)
Categoria Eventi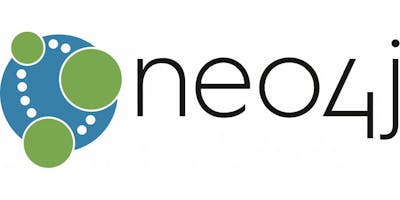 Description Workshop Name: Graph Data Modelling with Neo4j Duration: 4-hours 1/2 day Skill Level: Intermediate Delivery Type: Classroom delivery with instructor Audience Developers, DBAs, Business Analysts and students. Skills taught An understanding of the labeled property graph How to apply the property graph to common modeling problems Common graph structures for modeling complex, connected scenarios Criteria for choosing between different modeling options How to modify an existing model to accommodate new requirements Prerequisites You will need some familiarity with Neo4j, and the Cypher language in particular. The material from the Neo4j Basics Workshop or the online Introduction to Neo4j Training is sufficient knowledge to understand this workshop Workshop Description This session teaches how to design and implement a graph data model and associated queries. With a mixture of instruction and hands-on practice sessions, you'll learn how to apply the property graph model to solve common modeling problems. You'll also learn how to evolve an existing graph in a controlled manner to support new or changed requirements.
Workshop Outline Introduction to the labeled property graph model Modeling guidelines Common graph structures Evolving a graph model Technical requirements You will need your own laptop. Please arrive early to quickly install the product and labs used in the class. Lunch is not provided. Please note the number of seats is limited, please let us if you finally can't make it. Instructor Instructor Lorenzo Speranzoni, LARUS Business Automation S.r.l.Lorenzo, founder and CEO of LARUS Business Automation and Neo4j "Evangelist", is a pragmatic and passionate IT-expert with an expertise both as Developer and IT-Architect and as Project Leader. He likes to continuously improve his knowledge on the latest open-source technologies and share it with every other people as enthusiast. He loves cycling and art as much as turning ideas into working software. Fabio Lamanna, LARUS Business Automation S.r.l. Fabio is a Ph.D. Civil Transportation Engineer, in love with all things related to mobility, data and network dynamics. He's currently working at LARUS, the #1 Italian Partner with Neo4j, as Neo4j Certified Consultant and Trainer.
Graphs and networks integrate, support and enjoy his working life, from consulting activities on transportation networks analysis, to research projects with data coming from social networks, cities and transportation systems. Also behind the organization of the DataBeers Venezia, he loves listening to music, travelling by train and eating cheese and red wine. Where can I contact the organizer with any questions? For any questions about the event, e-mail
[email protected]