Virtual Reality 3D CAD design with Mindesk - Training session
Data:
06/08/2019
Arese
Milano (MI)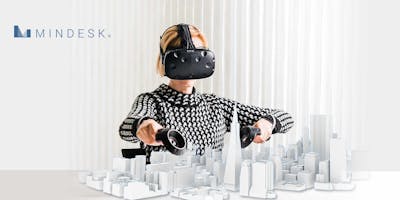 Join and meet Mindesk team and founders at this event. You will learn how to leverage the power of Virtual Reality to enhance your design pipeline. Two design experts will share tricks processes of their past works. Then, you will be involved in a custom hands-on training session. Raggiungeteci e incontrate il team di Mindesk in questo evento. Imparerai come sfruttare la potenza della Realtá Virtuale per accelerare il tuo processo di design. Due esperti designer racconteranno i segreti di alcuni dei loro passati lavori. Infine, potrai partecipare ad una sessiona personalizzata di training in Realtá Virtuale. Di seguito il programma dettagliato: 6:30 - 6:40 Intro VR CAD design for the design business: why VR? (Gabriele Sorrento) 6:40 - 7:00 Study cases From the idea to matter: Oyster Chair (Arturo Tedeschi) Parametric design in VR (Diego Taccioli) 7:00 - 8:00 Training session Hands-on training with Mindesk VR platform 8:00 Closing and refreshment Custom training For those who want to attend the hands-on training session, we offer custom training based on your 3D model / parametric design case.
Please contact us at
[email protected]
(we speak both English and Italian) by Tuesday July 9 to arrange your custom training session. Custom training is limited to 4 trinee.