Sushi-Masters: La Social Night di TAF
Data:
20/11/2019
Florence
Firenze (FI)
Categoria Eventi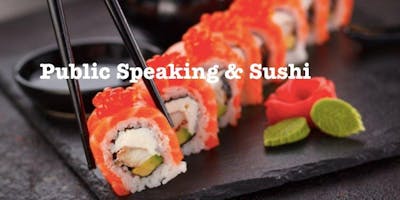 ITA:Come da tradizione, ogni terzo mercoledì del mese Toastmasters Academy - Florence organizza la sua Social night a base di sushi e public speaking. Dalle 19:15 alle 21:00 potrai partecipare al workshop di TAF, dove imparerai come diventare un comunicatore e leader efficace. Dopo il Workshop ci sarà un Buffet a base di Sushi, in uno dei ristoranti giapponesi migliori della città: il KOME Sushi & BBQ Restaurant. Contributo buffet €15/persona e comprende: • Varie tipologie di Sushi fresco• Riso e spaghetti di soia con vari condimenti• Vino Bianco Imparare a comunicare non è mai stato così facile e gustoso. Assicurati un posto al buffet, contattaci a:
[email protected]
ENG:Join Toastmasters Academy - Florence members at our monthly Social Night, mixing public speaking and Sushi in a really tasty way. From 19:15 to 21:00 you can attend TAF's workshop, where you will learn to become an effective communicator and leader. After the Workshop, there will be a Sushi-based Buffet in one of the best sushi restaurants in Florence: KOME Sushi & BBQ Restaurant.
Price is €15 per person and includes: • Various types of fresh sushi, prepared on the spot• Rice and noodles with various condiments• White Wine During the Buffet, you will be able to meet and connect with like-minded individuals, or as we call them "friends you have not yet met". Join us for this tasty workshop. To reserve a limited spot at the buffet, make sure to contact us at:
[email protected]