Microsoft PowerShell Training in Rome for Beginners | PowerShell script and scripting training | Windows PowerShell training | Windows Server Administration, Remote Server Administration and Automation, Datacenter with Powershell training
Data:
24/09/2019
Rome
Roma (RM)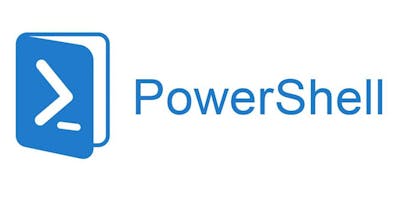 This Instructor led LIVE PowerShell training course will be provided for a total duration of 16 hours spread across 4 weeks, 2 sessions per week, 2 hours per session by our highly professional certified powershell trainers.  PowerShell is the most powerful scripting based automation tool that Microsoft has to offer, and its both a shell and a scripting language. PowerShell is a Windows application that supports enhanced usage for beginners and experts. By the end of this course,  you can gain knowledge of advanced PowerShell techniques. Weekly Class Schedule This class will be held on week days (Mondays and Wednesdays every week) from 6:30-8:30 pm US Pacific time (PST) each day beginning September 23rd and ending on October 16th, 2019.  Please check your local date and time for the first session 16 hours of Instructor Led LIVE training 8 sessions | 4 weeks |  2 sessions per week | 2 hours per session Mondays and Wednesdays every week for 4 weeks US Pacific time 6:30 - 8:30 PM each day Course Overview This training class follows a very practical approach to learning PowerShell.
Students learn about Powershell commands, scripts, poweshell based automation, administering and managing remote computers, advanced powershell scripts and techniques and more. Who should attend This class can be taken by IT professionals such as System Administrators, Server Administrators, Network Administrators, System Engineers, Operations engineers, datacenter engineers, IT Support professionals, those interested in automation of Windows computers and server based tasks. Prerequisites Basic knowledge of Command Prompt Familiarity with scripting in general, VB Script Course Outline           1. Windows Powershell Overview and Background Finding and Running Commands 2. Working with the pipeline Selecting, Sorting, and Measuring Objects Exporting, Importing, and Converting Data Filtering Objects Out of the Pipeline Enumerating Objects in the Pipeline 3. How the Pipeline Works Passing Data in the Pipeline ByValue Passing Data in the Pipeline ByPropertyName 4. Using PSProoviders and PSDrives PSProviders and PSDrives Using PSDrives 5. Formatting Output Using Basic Formatting Using Advanced Formatting Redirecting Formatted Output 6.
Using WMI and CIM Querying Data with WMI/CIM Making Changes with WMI/CI 7. Prepare for Scripting Using Variables Scripting Security 8. Automating Administration with PowerShell Moving From Command to Script Moving From Script to Function to Module Implementing Basic Error Handling Using Basic Scripting Constructs Further Exploration in Scripting 9. Administering Remote Computers Using Basic Remoting Using Remote Sessions Using Advanced Remoting Techniques 10. Putting It All Together Provisioning a New Server Core Instance 11. Using Background Jobs and Scheduled Jobs Using Background Jobs Using Scheduled Jobs 12. Using Advanced PowerShell Techniques and Profiles Using Advanced PowerShell Techniques Creating Profile Scripts Working with Alternative Credentials Refund Policy All Sales and purchase of tickets is final. There are no Refunds issued.  If a class is rescheduled/cancelled by the organizer, students who have made the payment and registered for the class will be offered a credit towards any future course.                                                                                                                                                                              Training FAQs