How to Start and Grow your Network Marketing Business - Firenze
Data:
15/10/2019
Florence
Firenze (FI)
Categoria Eventi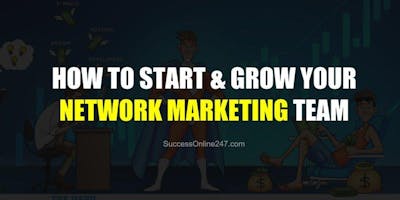 Looking to add more direct sales "enthusiasts" to your team? If you're in network marketing, there is a game-changing strategy that just came out that you need to add to your collection… (and since you can get it for FREE, why not...right?) It's as if We took a flashlight, and shined a light on everything you are doing wrong in network marketing…Have you ever thought to yourself... "I thought I'd be further along in my business by now …" "Why can't I get more people to join my team?" "How do I find the crowd that actually WANTS to hear about my opportunity?" ...then THESE are the strategies that you need to Learn. (and again.) Get your FREE access to the Secrets Network Marketing right here: IMP: To save time at meetings and to keep track of who is serious. All our associates and guests must be pre-registered. You must confirm your registration by phone or replying to our confirmation email. Once confirmed, we will send you a confirmation email with the exact location of the event. We are serious about what we do, who we work with, and we want to make sure you are serious too.
If you need immediate assistance, please use the contact link above.