Explore Mindful Practices To Enhance Your Well-Being And The Care You Provide
Dal
09/10/2019
Al
14/10/2019
Foligno
Perugia (PG)
Categoria Eventi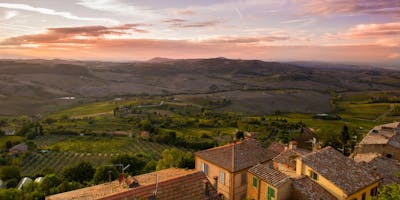 A multi-day retreat-like workshop designed to improve the quality of care that clinicians provide while improving their own resilience and well-being. It offers an experiential learning environment, with a focus on developing the capacity for self-awareness in stressful and demanding situations. Designed for medical practitioners and health professionals (Physicians, Psychologists, Social Workers, RNs, NPs, PAs, Therapists, Counselors) and others involved in medical practice and education. No prior experience is required; however, experience with meditation or other contemplative practices is welcomed. Session themes include skillful communication with patients/families, responding to suffering, difficult decisions, errors, professionalism, medical education, compassion, self-care, resilience, and burnout prevention. VILLA ZUCCARI RATES Per person per night, includes Breakfast & Lunch Classic Double Room € 90 Classic Double Room single use € 130 Superior Double Room € 105 Superior Double Room single use € 145 Deluxe Double Room € 120 Deluxe Double Room single use € 170 Junior Suite € 135 Suite € 145 Torretta € 160 VILLINO & CASETTA Double Room € 80 Double Room single use € 120 REFUND POLICY Villa Booking & Cancellation Policy At time of confirmation 1 night as a non-refundable deposit to secure the reservation.
Cancellations received within 15 days prior arrival date will be subjected to a penalty of 25% of total stay; Cancellations received within 7 days prior arrival date will be subjected to a penalty of 50% of total stay; In case of no-show or early departure, you pay total stay. Course Registration Cancellation Policy You must email you cancellation request to
[email protected]
  100% of paid registration fees, less a $50.00 administration fee per registration, will be refunded for cancellation requests received by or before July 31, 2019 25% of the paid registration fees will be refunded on all cancellation requests made between June 1st and July 31st, 2019 There are no refunds after August 1st 2019.