Designing for What's Next - Workshop with Josh Clark
Data:
09/10/2019
Bologna
Bologna (BO)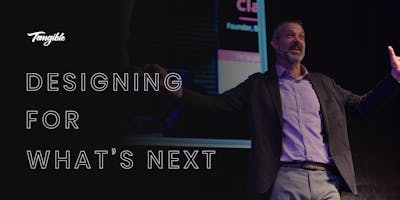 Designing for what's next Spend a day exploring emerging digital interactions and how you can put them to work today. Your guide is designer Josh Clark, founder of the New York City design studio Big Medium—and ambassador of the near future. Throughout the day, you'll discover the critical roles and responsibilities for designers in the era of the algorithm. Learn to work with interactions that move off the screen and blend into the world around us. Find out how to use machine-generated content, insight, and interaction as design material in your everyday work. Explore the emerging best practices for speech, bots, physical interfaces, artificial intelligence, and more. You'll leave the day inspired to create—and ready for action. Over the course of the day, you will: Understand the machine-learning technologies that are easily available and ready for you to use as design material right now. Discover how machine learning opportunities apply to your everyday products and practices. Understand interaction principles of IoT and smart objects, and how to design for multi-modal contexts that blend physical and digital.
Use some of the new prototyping tools for smart/AI interfaces. Explore practical process, technique, and design patterns for AI-enabled interaction like bots, speech, and computer vision. Use play and experimentation as the means to create real products for new technologies. Create honest interfaces that set expectations and guide behavior in ways that match the system's ability. Establish new design principles for presenting machine-generated content, conclusions, and interactions. Who it's for  The workshop is aimed at designers and product owners: UX and interaction designers, UI designers, product designers, and product managers. The workshop requires no code or machine learning experience. It focuses on adapting familiar UX and design techniques for the opportunities and peculiarities of emerging interaction models. Methodology  The workshop blends lecture, conversation, and hands-on design sessions. Lecture portions will introduce new concepts, techniques, and process, and the design sessions will put those ideas to work. Those sessions focus on the UX and product activities that go into creating next-generation products: identifying the right problem to solve, using new prototyping tools to explore new interactions, and presenting machine-generated results with appropriate confidence and manner.
What to bring  Participants should bring a laptop or tablet, as well as a healthy imagination and sense of wonder.