Deep Learning for Image Recognition in industrial setting: a Tenaris use case
Data:
21/11/2018
Bergamo
Bergamo (BG)
Categoria Eventi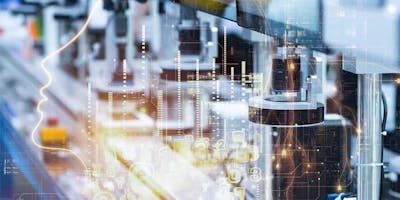 How to train and productionize a deep learning model for image recognition in industrial setting Abstract Machine Learning can support people in repetitive tasks. In an industrial setting, this can dramatically improve the efficiency and the safety of operations. In this talk you will follow the journey of training and productionize a deep learning model for image classification, that will be connected to an automatic guided machine. Bio: Jacopo Balocco, 28 years old, works as a Data Scientist in the Data Science team in Tenaris. He daily works on algorithms and systems for data classification, anomaly detection and optimization. He holds a degree in Physics of Complex Systems from Università degli Studi di Torino. Michele Zanchi, 24 years old, is the latest acquisition of Tenaris Data Science team.
He is as Software Engineer and during his Master Thesis worked with Tenaris Data Science on improving the robustness of deep learning models and on their deploy to production. Agenda: 18:30 Doors opening 19:00 Data Science Milan community introduction 19:15 Talks --- Would you be happy to host one of our events? Increase your popularity and be known from our community by hosting one of our interesting events. Contact us at
[email protected]
, all we ask is a venue and possibly an aperitivo buffet. If you are interested in doing a lightning talk or want to propose an event, hackathon, panel discussion, roundtable or any sort of initiative please submit your proposal at Call for speakers or get in touch with one of the member of the staff. --- About the host: Tenaris is a leading supplier of tubes and related services for the world's energy industry and certain other industrial applications. Our mission is to deliver value to our customers through product development, manufacturing excellence, and supply chain management. Tenaris employees around the world are committed to continuous improvement by sharing knowledge across a single global organization. Our customers include most of the world's leading oil and gas companies as well as engineering companies engaged in constructing oil and gas gathering, transportation and processing facilities. Our principal products include casing, tubing, line pipe, and mechanical and structural pipes. Tenaris employs around 25,500 people from more than 25 countries. From the moment they enter the company, our employees follow a career plan specially designed to meet their professional goals. TenarisUniversity, Tenaris's corporate university, offers high-quality, job-specific curricula and development plans that help them succeed in the many challenging assignments faced during their careers. Our employees work in a culturally diverse setting that enriches their professional as well as their personal lives. As part of our fundamental corporate values, Tenaris offers our employee an active participation in a long-term, sustainable industrial project.