4 Weeks Introduction to Amazon Web Services (AWS) training for beginners in Rome | Cloud Computing Training for Beginners | AWS Certification training course | AWS Cloud Architect Bootcamp
Dal
01/10/2019
Al
24/10/2019
Rome
Roma (RM)
Categoria Eventi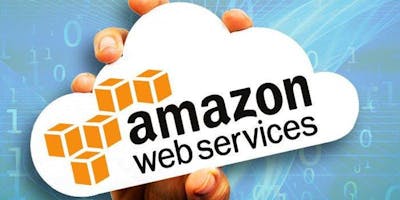 In this course we start at foundational level with AWS technical essentials where you can learn the foundations of cloud computing, storage, and networking on AWS in this course for anyone who wants to get started using AWS.  Course Schedule This is a weekdays course that will be held September 30 - October 23, 2019 US Pacific Time The class sessions will be held-Monday, Wednesday every week 6:30-8:30 PM US Pacific time, each day. Please check your local date and time for first session. Please see at the bottom for more detailed weekly course schedule. Who can take this course This course is intended for: Individuals responsible for articulating the technical benefits of AWS services to customers  Individuals interested in learning how to get started with using AWS SysOps administrators, Solution Architects and developers interested in using AWS service.  You are interested in getting trained and building a career in AWS Cloud Computing.  You are new to aws and cloud computing but you have some experience using computers for a business or in personal life.  You do not need to have a background in computer science or computer programming.  You have an appreciation for cloud computing and desire to learn new cloud technologies that include open source technologies along with cloud offerings from leading cloud computing vendors Prerequisite There are no specific prerequisites to become a AWS cloud Practitioner.
Anyone with basic knowledge of cloud computing can take up this AWS course.   Course Features Training material, instructor handouts and access to useful devops resources on the cloud provided Practical Hands on Lab exercises on cloud workstations provided Actual code and scripts provided Real-life Scenarios Course Objectives This course teaches you how to:  Recognize terminology and concepts as they relate to the AWS platform and navigate the AWS Management Console. Understand the foundational services, including Amazon Elastic Compute Cloud (EC2), Amazon Virtual Private Cloud (VPC), Amazon Simple Storage Service (S3), and Amazon Elastic Block Store (EBS). Understand the security measures AWS provides and key concepts of AWS Identity and Access Management (IAM). Understand AWS database services, including Amazon DynamoDB and Amazon Relational Database Service (RDS). Understand AWS management tools, including Auto Scaling, Amazon CloudWatch, Elastic Load Balancing (ELB), and AWS Trusted Advisor. Make architectural decisions based on the AWS-recommended architectural principles and best practices.
Leverage AWS services to make your infrastructure scalable, reliable, and highly available. Leverage AWS managed services to enable greater flexibility and resiliency in an infrastructure. Make an AWS-based infrastructure more efficient in order to increase performance and reduce costs. Use the Well-Architected Framework to improve architectures with AWS solutions. Course Outline Introduction and History of AWS AWS Foundational Services: EC2, VPC, S3, EBS AWS Security, Identity, and Access Management: IAM AWS Databases: RDS, DynamoDB AWS Management Tools: Auto Scaling, CloudWatch, Elastic Load Balancing, Trusted Advisor Core AWS Knowledge Core AWS Services Designing Your Environment Making Your Environment Highly Available Forklifting an Existing Application onto AWS Event-Driven Scaling Automating Decoupling  Build a new environment The Well-Architected Framework Troubleshooting Your Environment Large-Scale Design Patterns and Case Studies  Detailed Course Schedule This course is attended by students from across all time zones in US, Canada and countries around the world including UK, many European and Asian Countries as well as Australia.
Please check your Local Date and time for the first session and subsequent sessions as well.  September 30, 2019 from 6:30 PM to 8:30 PM US Pacific Time October 2, 2019 from 6:30 PM to 8:30 PM US Pacific Time October 7, 2019 from 6:30 PM to 8:30 PM US Pacific Time October 9, 2019 from 6:30 PM to 8:30 PM US Pacific Time October 14, 2019 from 6:30 PM to 8:30 PM US Pacific Time October 16, 2019 from 6:30 PM to 8:30 PM US Pacific Time October 21, 2019 from 6:30 PM to 8:30 PM US Pacific Time October 23, 2019 from 6:30 PM to 8:30 PM US Pacific Time